Getting Over It With Bennett Foddy PC Download for free is available for your Windows 7 and Windows 10. It is an addictive game and every PC gamer faces difficulties while playing this game.
Getting Over It With Bennett Foddy Overview
It is a different kind of adventure game where you have to climb a mountain with a hammer and a pot. Sounds easy? Well, it's not. It is one of the most difficult games of all time. You will be frustrated while playing it or sure. So, is it worth downloading getting over it on your PC? Let's find out in the in-depth review.

You may also like to download:-

The Conjuring House Game
Resident Evil 2
Pubg Mobile For PC
Graphics and Visuals
The graphics of this game are not excellent but good enough to attract gamers. Honestly, it not a game that will make you feel a realistic environment in the gameplay. But the character animations, the background, and the physics are amazing.
Controls
You will only need the use of your mouse while playing this game. Most of the games these days require 5-8 keyboard buttons and a mouse to play. It is an old fashion game which is liked by many pc game lovers. However, it is very hard to control your character. You can follow these controlling tips while playing this game.
Controlling tips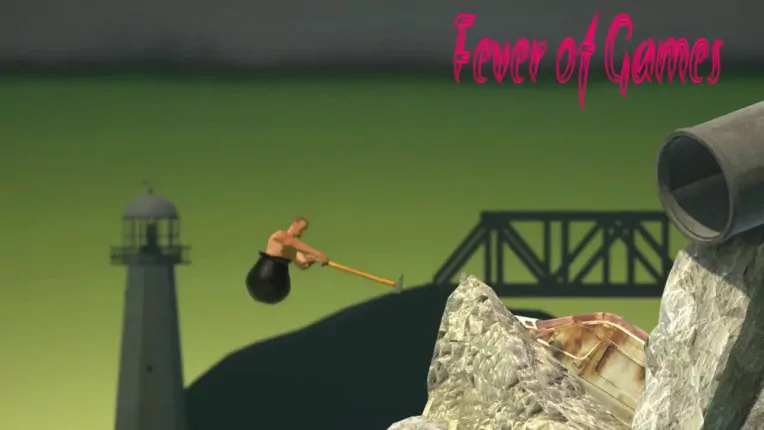 First of all, you might be looking at your character or concentrating on the hammer while playing. It seems to get very confused in a difficult situation. What to do to make it a lot simpler, direct fast, and better. What you want to do is concentrate only on the ball that is your mouse. Always think about where and how you want to move that ball to assure things happen as you want them. Always think about what line or circle you have to draw with that ball. So your character does the right movement with the hammer.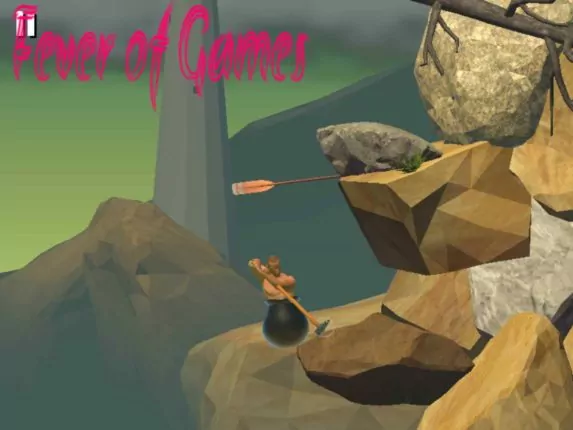 Remember the hammer will always follow that ball. When you have a situation like this you draw the line in your mind and then follow up by doing it with your mouse. Not too fast but also not too slow. You have to always think about the ball and the mouse movement. You can not get distracted looking at the hammer or your character. Just paint the movement on the screen and you will be doing a lot better well.

common questions people ask about Getting Over It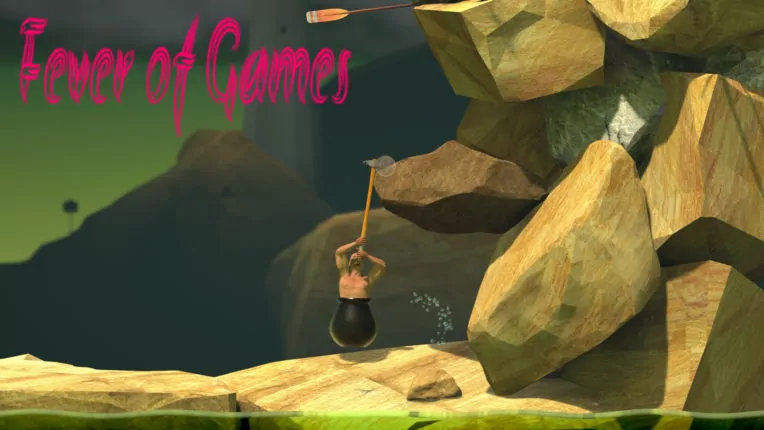 Is getting over it free for PC?
Yes, you can download getting over it free for PC. But you should not do that. We all should support the developers by buying games. So, they can make for exciting and amazing games like this. You can buy this game from steam at only $4.49 US.
What is the size of getting over it PC?
The size of getting over it is 650 MB only. It is hard to image PC games below 1 GB. If you are thinking that it is not worth to play this game then you are wrong. It is very much addictive and interesting. The concept of this game is new and you will pass a lot of time playing this small game. If you don't believe me then you can watch gameplay videos on youtube. I recommend you watch carry`s gameplay.
Who Created getting over it?
Getting over it was developed by Bennett Foddy. That is why it was named Getting Over It With Bennett Foddy. He is a game designer from New York. He was raised in Australia and trained as a moral philosopher on topics of drug addiction. Maybe, for this reason, he made a game with this time of concept.
What is the world record for getting over it?
The world record for getting over is 1 minute and 41 seconds. Speedrunner Lockness06 has made this record by breaking the previous record which was 1 minute and 56 seconds.

How to download and install getting over it?
To download and install this game just follow the below steps. You can also watch the tutorial video.
Click on the download button.
Wait a few seconds.
Click on the submit request button.
Wait a few seconds.
The Download will start automacally.
Unzip the game using 7zip or Winrar.
Click on setup.
Install the game.
Start playing.
Getting Over It game download for pc