I'm sitting here in front of my gaming PC and thinking can I make available Road Rash Download in 2020 for Windows 10? So I did a little research.

First of all, I wanted to make sure that it runs on Windows 7 and 10. Guess what, It smoothly runs. Downloading Road Rash game is available for you and you can play on your Windows PC. But is it worth playing it in 2020? Let's find out in the in-depth review.

You may also like to download:-
MotoGP 18
Road Rash Overview
Road Rash is one of the most played Racing games of all time. The PC version of this game was released in 1996. I must say that EA Sports made an awesome game. Because it is still played by many gamers. Racing game lovers still searching for it to play. Let's talk about the different things about this game.
Graphics and Visuals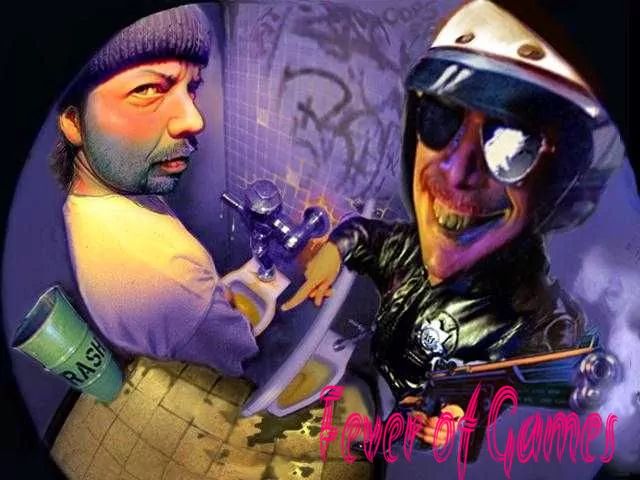 You can not play this game at full HD. It supports up to 640×480 resolution. That's not good enough for this generation. But we can't expect more from a 24-year-old game. The good news is we can play it on full screen. I played this game in 2000 and it was my second PC game. I think it gives the same performance. The character animation and visuals still look attractive to me.

Sounds
The sound effects are still amazing according to me. The bike sound, the pouncing sound, and the kicking sound everything give awesome feelings. It feels realistic that you can punch or kick while overtaking any competitor racer and the sound effects make it realistic too. The background music which you can hear while racing can't be disliked by anyone.
Controls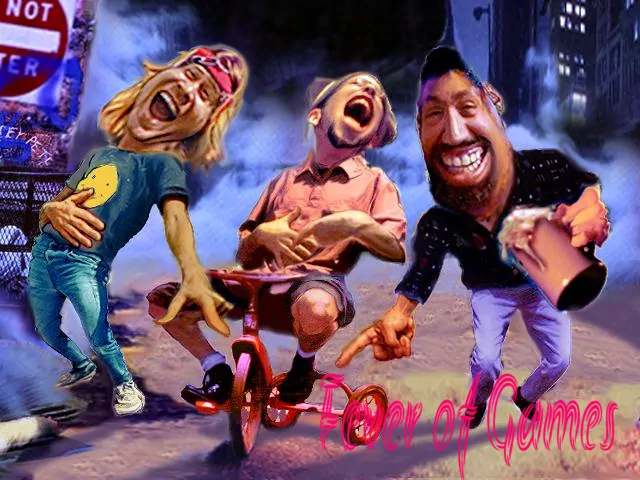 I think old PC games are better because they required fewer key buttons to play. I think most gamers will agree with me. This game also requires a few buttons to play. It requires sevens keyboard buttons to play it. You have to use the aero keys to control the bike and the three buttons to punch or kick for overtaking other racers.

Wallpaper and Quotes
I still remember why I liked this game in the first place. I really liked the images and quotes I saw here and there. It gives the feeling of street racers. The racers you love his bike and racing is their habit will like the quotes and wallpaper most. I even saw some bikers also use this wallpaper on his bedroom wall.
Modes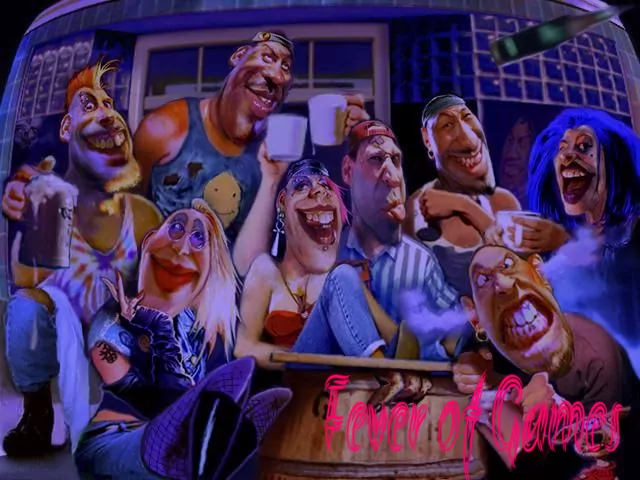 Road Rash has two playing modes known as Thrash mode and Big game mode. Thrash mode is a casual mode where you can choose any map and start racing. No progress will be saved in this mode. The big game mode is the story mode where you can choose a character and build his/her career. You can get money by winning races to upgrade your bike or you can also buy new bikes.

Characters
You can choose from 8 characters to play the big game mode. Below are the details of all 8 characters.
1. Axle: A model bad boy, cruel and ruthless. Don't try to get on Axle's good side – he doesn't have one.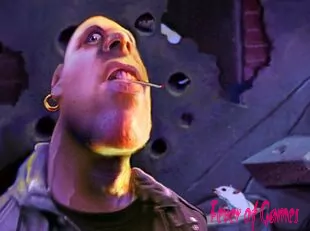 "You can't fool me! I learned all I need to know from video games and kick-boxing movies."
2. Bose Jefferson: Some basic respect on the track will go a long way toward keeping your head intact.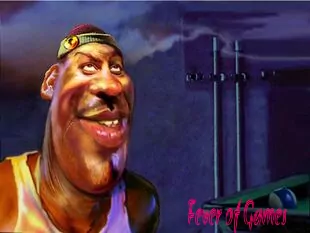 "Don't be fooled by Bose's casual demeanor – his punch feels like a ten-car pileup on your head."
3. Cydney Bass: A spoiled rich girl living on the edge. Treat Cyd right or she'll throw a tantrum in your face.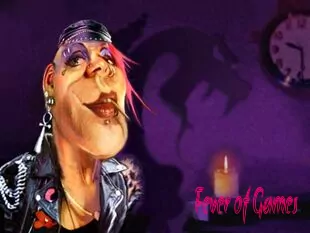 "My father taught me all I'll ever need to know: Take all you can, give nothing in return, and save enough money to cover expenses."
4. Milwaukee Jon: An ex-con with a death wish. Jon's daredevil style strikes fear in the heart of seasoned riders.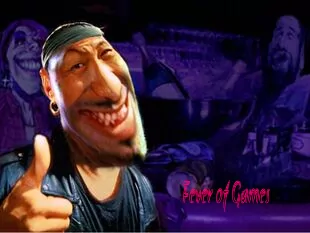 "There ain't enough hours in the day to waste weed whackers who can't ride."
5. Pearl McKurdy: Complete lawlessness is a virtue to which I aspire.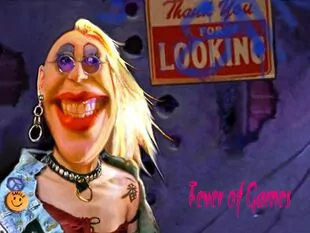 "A competitive and reckless retro-punk. Pearl lives for anarchy on the open road."
6. Rhonda the Rash: A psychotic with rabies. This ex-New Yorker is as hard as asphalt and twice as rough.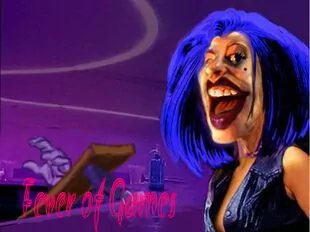 "On the east side, they consider me a shy girl"
7. Slim Jim: Would've been voted the class clown if he hadn't dropped out. Voted "Most Likely to Die Young" by classmates.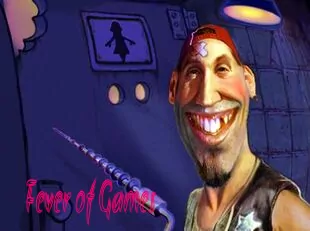 "I know my way around hell, pal. I'm gonna take you there and lose you."
8. Teflon Mike: Friendly to other characters and always in the top 3 of all races.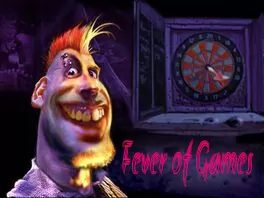 "He is not afraid to drive away from a fight if it is not going in his favor."
Racing Maps
There are five racing maps you can choose from to race. Following the racing maps of Roadrash.
The City: Dodge nasty traffic and zombie pedestrians in the urban jungle.
Sierra Nevada: Thunder through what's left of the great Northwestern timberland.
The Peninsula: Blast through the traffic-congested suburban wasteland.
Napa Valley: Avoid mindless tourists as you sail over the rolling of the wine country.
Pacific Highway: Face dead man curves and sheer cliff walls along the narrow coastal highway.
Common Questions About Road Rash?
Who made road rash?
ans: Road Rash was made by Electronic Arts. It is one of the most played motorbike racing of all time. Racing gamers still love to play this game very much.
Is Road Rash game still available?
ans: Yes, It is still available to play. I have recently played the Road Rash game in 2020 on Windows 10 PC.
How do I download road rash?
ans: Follow the below steps to download the game.
Click on the "Download" Button button.
Wait for a few seconds.
Click on the "Submit Request" button.
Wait for a few seconds.
Click on the "Start Download" button.
How do I install Roadrash on Windows 10 and 7?
ans: Follow the steps to install the game on Windows 10 or 7.
Unzip the downloaded file using Winrar or 7zip.
Click on "Road Rash.exe".
Follow the installer steps.
Click on "Fix.exe"
Below are the additional steps for Windows 7.
Copy the "RunGame.bat" file to the game directory.
Click on the "RunGame.bat" to play the game.
Final Verdict
After doing a whole lot of research I came to the point that you can Play Roadrash in 2020 on your Windows 7 or 10 and Road Rash is available to download for PC free.
Road Rash Game Download for PC
You can download the Road Rash game setup by clicking the below download button.